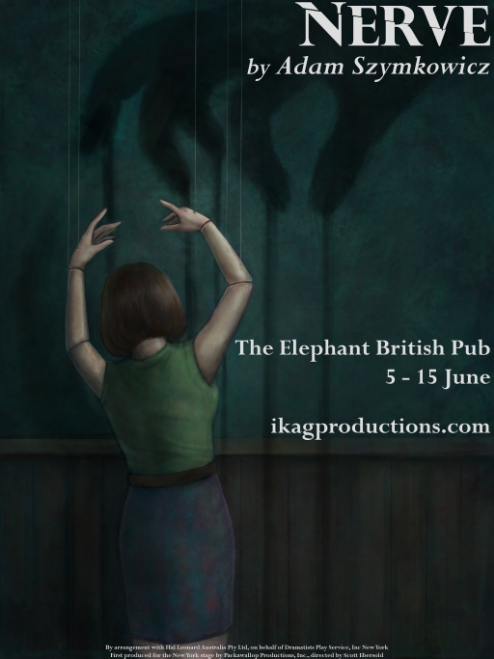 Poster design by Alex M Beckinsale
5-15 June 2019


Nominated for two Best performance in a professional production awards for the ATG Curtain Call Awards 2018 - 2019 for Tom Gentry's portrayal of Elliot and Katherine Silbereisen's portrayal of Susan.


Nerve is a dark comedy that follows Elliot (Tom Gentry) and Susan (Katherine Silbereisen) on their first date in a New York dive pub. Somewhere amidst a sea of awkward conversation, slightly excessive drinking, and alarming personal confessions, the two find themselves falling into an odd, profoundly unhealthy, ceaselessly entertaining relationship.

Szymkowicz's play explores the unpredictable perils of online dating and the harsh realities of loneliness and mental illness in a way that is as delightful as it is disturbing.


Note: Parents are advised that the show contains mature themes and some graphic content. Please contact us if you are unsure prior to purchasing your tickets.
Follow our Facebook Page for upcoming shows and events.
Click here to read reviews