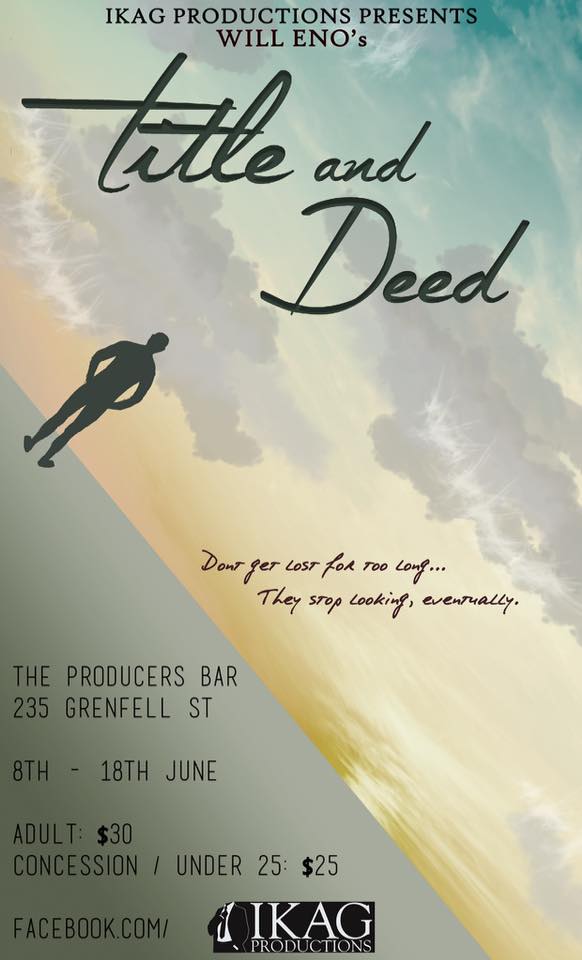 Poster design by Jayde Carnegie
8-18 June 2017






American playwright Will Eno has tweeted precisely twice. His first tweet reads simply 'What's the deal with everything on earth?' which more or less sums up this play.

An anonymous, "slightly foreign" man wanders onto a stage. Over an hour and a bit, he speaks frankly about his journey here, his experiences in his mysterious country of origin, and his perpetual feeling of being horribly far from home.

Title and Deed is a powerful meditation on grief, loneliness, and the universal need to feel we belong.



'A beautiful performance… an almost uncomfortably relatable image of life after loss.'

- April Rose Clezy, Facebook